THE MILK BAR | AVAILABLE NOW
Colourful prints for summer...
The Importance of Colours in Children's Development
Colours are all around us, and they play a crucial role in our lives from a very young age. For children, colours are not only captivating and visually stimulating, but they also have a significant impact on their development and overall well-being.
BABY
0-2 Years
S, M, L, XL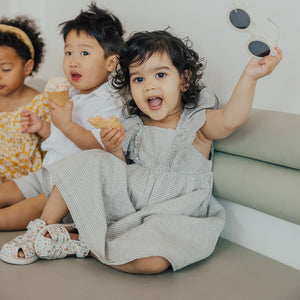 1st WALKER
1-2.5 Years
EU19-23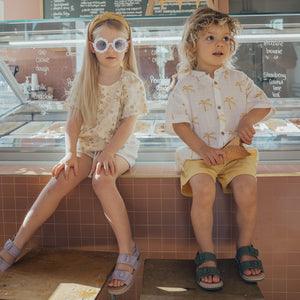 What our customers say...
★★★★★

Excellent customer service! The new bag is great! I would highly recommend.

Stella Baby Bag

BAGS
★★★★★

Your shoes have been the best thing. Have brought so many pairs from you and my daughter gets so much wear out of them. Thank you.

Brooklyn

1ST WALKER
★★★★★

These are the first pair of shoes we have been able to fit, and it's been a long and expensive journey so thank you so much, the shoes are gorgeous.

Windsor Boot

CHILD
★★★★★

Your shoes are actually amazing! We lost one of our shoes and found it on the road after being run over a few times, but it survived without a scratch! If this isn't the ultimate quality test then I don't know what is.

Charlie Sandal

BABY
I love the Brooklyn sneakers! My boy wears his everyday and will bring them to me for him to put on because he loves them so much! They are so easy to put on and easy for a new walker to wear.

Brooklyn

1ST WALKER
Just wanted to say thanks for your gorgeous shoes. Couldn't go past them. xx

Criss-cross Sandal

BABY
★★★★★

I'm so impressed by the quality of your shoes! They are a dream. I will be recommending them to everyone!

Boston Shoe

1ST WALKER